'Yahoo boys' seen eating bread with their faeces in Owerri (Video)
Two young men said to be Yahoo boys were spotted in Owerri on Wednesday, January 26, eating bread with their own faeces.
The event which may be the craziest thing you have heard or seen in recent times took place at Okigwe road by IMSU junction in Owerri, Imo state capital.
In a video that has been shared online, the young men are seen sitting on baby potty and subsequently using bread to wipe their anus, before eating the bread.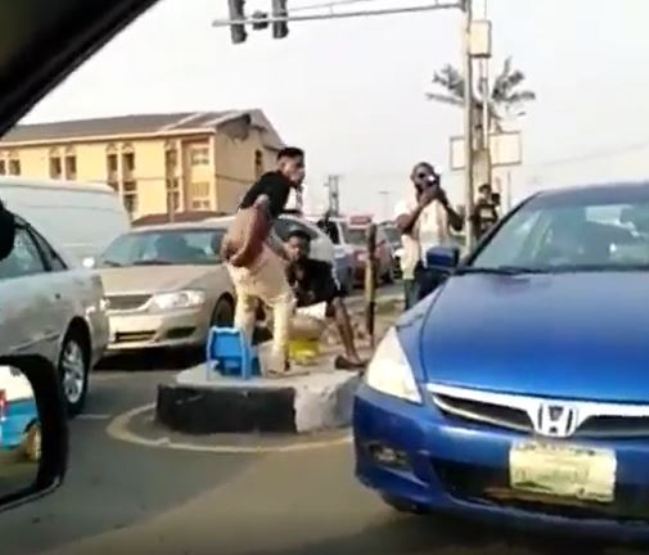 It is not yet clear the motive behind their action or if they are truly Yahoo boys. But you can watch the bizzare video below.